Look at my Ethan here wearing Black Layered Zip Up Hoodie Size 4T…so cutie! Bought this last August 11th and arrived last week. Just in time for FALL season. This jacket is semi thick and has velvet cloth inside that will keep him warm during cold season. My son is more like me, not so cool in COLD. We both hate it so this jacket is just right for him.
Here's another one that arrived the same day with the jacket… a  Dr. Seuss-Blue Thing Layered Tee – Toddler 4T 
Long sleeves are so cool with the boys, I love them! Perfect for fall but has to have a jacket when going out.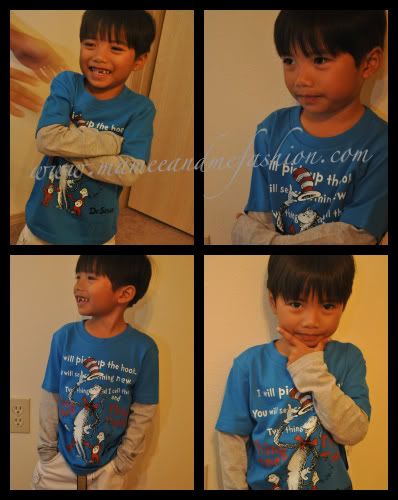 Mr. Pogi!