Chic in Black #6
Summer is coming!
Kids got their new swimming stuff last week and so am I! Daddy got me a pair of swim suits!
So black…so chic!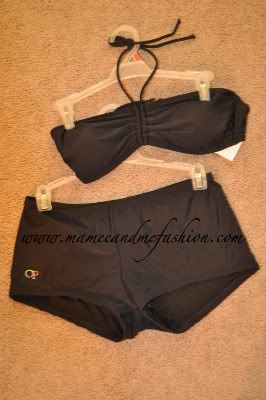 Kids and I went to the pool last Thursday, the weather is just right but it's kinda windy. I supposed to swim with them so I had a quick shower too and wore my swim suits. I took a picture purposely of myself before going coz I wanted to share how chic it is.
Wondering why I just have a half body shot?
I will try to post a whole body next time 😀
I love to wear swimsuits but I don't have the guts.
You know mommies have this extraneous variable on the other half of the body, Lol. So will try to eliminate it first so I could post a whole body picture.