Chic in Black #9
Last Summer we had this tattoo at PAGUDPUD Beach in Ilocos Norte!
My husband and I loves henna tattoos! We  can't get a permanent tattoo yet…our powers cannot take it, lol.
Look what hubby got – a spidey….ew creepy crawler!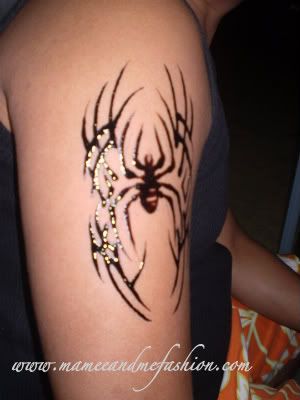 I got butterfly.. 😀

Hubster and Me 🙂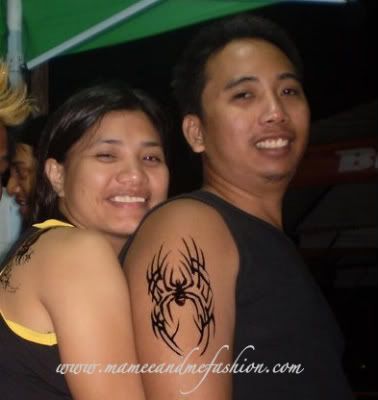 tattoo on process 😀

During SUMMER, tattoos are very common especially in the beach. It's nice to have a tattoo showing whenever you are wearing your swimsuits. I love it!
Happy CHIC Monday everyone!