Another addiction of mine is here – Crocheting!
I learned crocheting when I was in Elementary, it was tough in Home Economics subject and I remember liking it so much. I remember making some table cloth and pony tails that time and selling it. I didn't pursue it coz I don't have a budget anymore.
Good thing I remember crocheting again when I saw some arts and crafts online. I started to make a headband for my daughter and now a SCARF.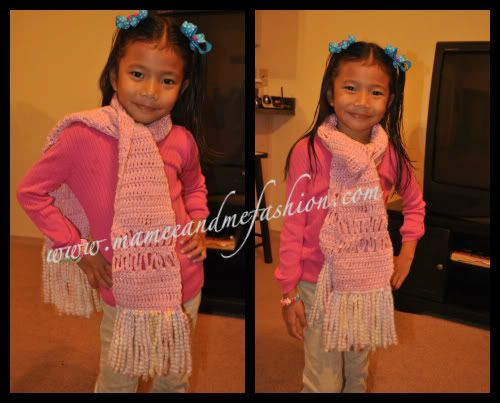 My Ishi love it! Look how she models it 🙂 It's so nice in her.